In Karenni, a large weapon hit a house, affecting families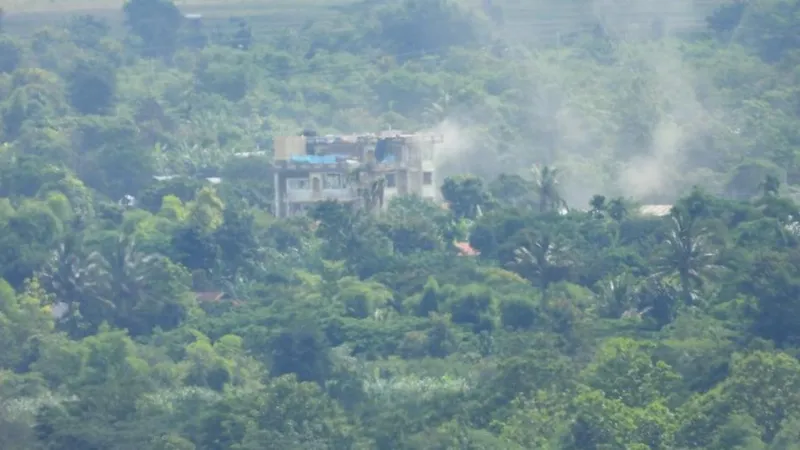 A large weapon fell on a house in the village of Konegyu, next to Taunggyi - Loikaw Road, which connects Shan State and Kayah State, and the house caught fire and four families were injured.
Locals and people with knowledge on the ground told the BBC that the army was firing heavy weapons near the village of Konegu on October 5th without any fighting.
"The first weapon fell on the hill. At 11:30 a.m., five weapons fell on the edge of the village. The last one hit the fence, setting the house on fire and hitting the whole family. The child was hit in the back," a person close to the family who knew what happened told the BBC.
In the past few months, including the now heavily armed land base, Kyaukyi, It is also reported that some residents of that village have been fleeing war before because there have been shooting attacks near Dothanaw village.
According to the locals, some of the locals are also living in their original places because there are no shooting attacks.
A 54-year-old woman was killed by a large weapon. 30-year-old woman With a 33-year-old man, 2-year-old children were injured.
A 54-year-old woman has an eye injury. Locals said that the child was hit in the back with a large weapon.
In Kayah state (Karen region) and southern Shan state, 13 civilians have been killed in the last two months due to heavy weaponry by military council troops.
At the beginning of November, 3 civilians, including a 4-year-old girl, were killed by heavy weapons, and 15 people, including 4 minor children, were injured.
The military council has not released anything regarding the fighting and casualties on the Karenni side.