Some of the people in charge of the Rakhine refugee camp are fleeing because the military council is looking for them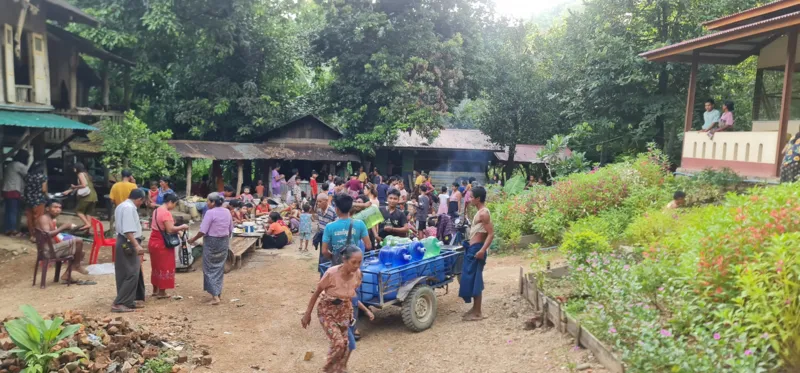 A few days ago, the military council issued an order to disband refugee camps in Rakhine State and order them to return to their homes.
It is said that some refugees in some camps are facing starvation because the camp managers are fleeing due to the military council's hunts and arrests.
Since the end of October, when the fighting intensified in Rakhine state, they have been facing this kind of situation, and it is reported that the military council forces have repeatedly entered and searched the refugee camps.
On October 31st, the military council issued an order to dismantle the refugee camps where hundreds of thousands of people fled the war in Rakhine State and to return the refugees to their homes.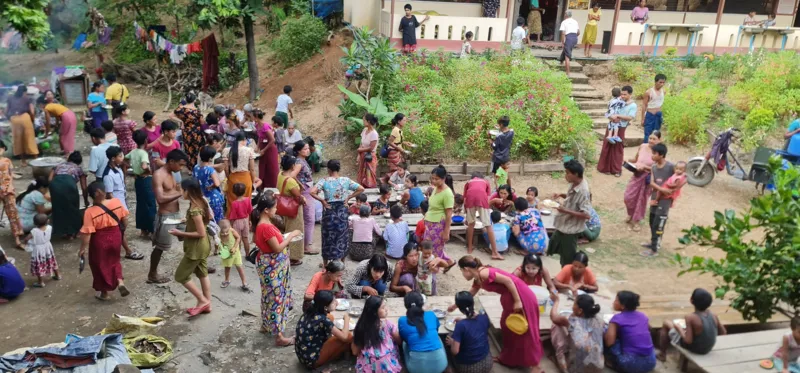 The main camps that are being searched for are those in charge of the camp, Mya Tan Song Refugee Camp in North U City and the Refugee Camp in Tym Nyo Village.
Officials at these camps do not know why they are looking for them, but they are afraid of being arrested and are fleeing without encountering the military council forces, said a person in charge of a military escape camp.
"We came to the camp and asked for household and demographic information. Then he informed me to meet with us. I was in a meeting, so I didn't see it. That's why I went back that day and came back the next day. In the camp, I know that they told you to run as far as you can. Since the 1st of this month, we have been looking for them four times," said a camp manager.
In addition, the Mya Tan Song camp in North Oo town has also been raided and searched, so the Mya Tan Song monk in charge of the camp is on the run.
Mya Tan Song Camp is a sheltered camp with a population of around 1,200 people. Currently, there is no person in charge of the camp, so they are facing food shortages, and most households are starving, Mya Tan Song Bishop said.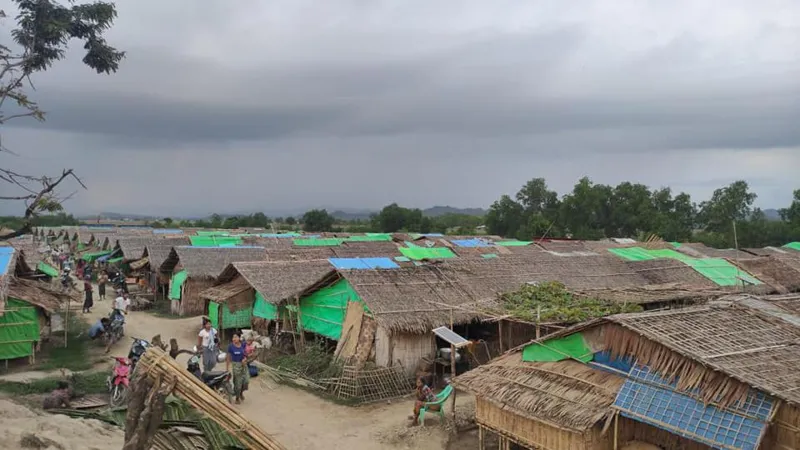 In Rakhine state, in the first week of November, artillery shells fired by the military council exploded in a village, killing 7 people and at least 10 injured. Men, women and the elderly have died. Locals say that on November 5th, three Muslims were killed when a shell fired by the Buthidaung-based military strategic unit of the Military Council hit the Muslim village of Tharek Kin Manoo in Buthidaung Township and exploded. In addition, at 10:00 a.m. yesterday, November 4, Shwe Pyyew Village in Kyaukta Township was shot with heavy weapons, killing an 8-year-old student and an 86-year-old grandfather, villagers said. On November 1 last night, three family members who were sleeping together in the same house were killed when the shells hit Pisi Village in Kyauktao Township after the Kyauktao Brigade opened fire with heavy weapons. There has been no announcement from the military council regarding these restrictions. During the current resurgent fighting, villages in Rakhine State are being fired upon with heavy weapons and bombs are being dropped by drones, so the local villagers are living in fear and most of them have to flee to safe places.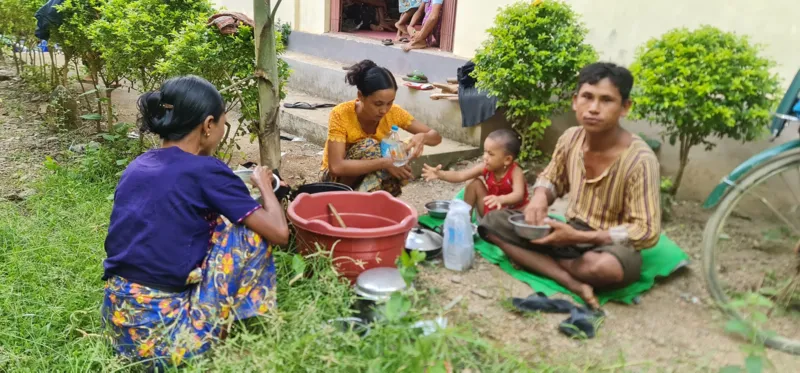 A few days ago, the military council ordered that the refugee camps in Buthidaung town in Rakhine State be dismantled by October 31st. As for the rest of the refugees, there are those who remain in war camps due to difficulties in returning home. Buthidaung refugees have been living there since 2019 when they left their homes due to fighting in their home villages. The officials of the camp said that if they do not vacate the place within the specified time, they will be treated as trespassers and will be prosecuted. In order to find out about the military council seeking to arrest those in charge of the camps, the refugees were forced to leave the camps, and the Rakhine State Council spokeswoman U Hla Thein and the Minister of Security and Border Affairs, Colonel Kyaw Thura, were contacted, but were unable to get in touch. During the resurgence battle, the number of people fleeing the war in Rakhine has increased to about 100,000, and these people are sheltering in more than 100 refugee camps, most of which have been opened in monasteries.